India's First Specialist
Weight Management Centre
India's First Specialist
Weight Management Centre
Simplyweight launched The London Obesity Clinic in 2012 at UK's most prestigious health district, Harley Street, London. A dedicated and passionate team of healthcare professionals joined up to provide people with holistic and bespoke weight management interventions. The team collectively has decades of experience managing obesity and weight-related medical problems such as Type 2 Diabetes.
Over the last 10 years, we have provided evidence based medical interventions to people all over the world. Now we wish to serve the people of India with the knowledge and insight we have acquired over the last decade.
What makes our approach unique
We don't believe in fad diets or a "one size fits all" approach to weight management. Every patient is unique so our aim is to assess your needs, medical history and underlying causes for obesity. After an in-depth clinical assessment and investigations, our team will offer you a personalised plan to achieve healthy, sustained weight loss.
Our multi-disciplinary approach ensures that all your health needs are looked after, from diet and activity to emotional wellbeing and any medical issues.
All our plans are designed to help you lose and maintain weight in the long term by addressing the 3 key pillars of weight management: diet, activity and the mind. This is combined with decades of medical expertise to bring you weight loss solutions that are safe, effective and long-term.

Sim

aktiv

Regular physical activity is important for weight loss but who said you have to buy expensive equipment or gym memberships? Simaktiv's goal is to add physical activity into your lifestyle in a fun and convenient way. Our own workouts range from dance and Pilates to HIIT cardio. We even have low impact workouts and chair-based exercises for those with mobility issues.

Sim

portion

Don't like counting calories? Don't worry, we don't either! Simportion teaches the art of portion control for weight loss. We call it an art because a healthy diet should be flexible and enjoyable. Our experts have derived a formula to calculate ideal portions based on your personal details. By self-managing your portions and understanding nutrition, you can enjoy your favourite foods with zero guilt.

Sim

peace

Emotional and mental wellbeing is at the forefront of our Plans. We offer a wide range of guided meditations, soundscapes and written materials to help you overcome the personal challenges that prevent you living your best life.Our intuitive approach comes from combining the valuable knowledge grounded in Cognitive Behavioural Therapy (CBT) and the direct, life experiences of our team. This personal style is why Simpeace resonates with so many of our patients.

Med

ical

Dr. Rajeswaran and his team have decades of combined experience in specialist weight management. Our skill set allows us to effectively treat weight-related medical conditions such as Type 2 Diabetes, Hypothyroidism, Infertility, PCOS and other complex conditions alongside helping you to lose weight sustainably. Our scientific approach helps you to re-programme your hunger pattern gradually and we ensure that our patients receive the necessary understanding of how their own bodies and minds work.
We offer bespoke, weight management interventions for men, women and children over 12. We also help with weight-related medical conditions such as:
In addition, we also investigate:
Female Hyposexual Desire Disorder (HSDD), osteoporosis, uncontrolled blood pressure and Hyponatraemia
It's important to have a healthy weight, but it's even more necessary to have emotional and mental health. All of our care is designed with this in mind.
One of our main goals is to transform your life into one that's full of peace, joy and fulfilment. You certainly do not need to wait for a change in the scale to be happy!
It's important to have a healthy weight, but it's even more necessary to have emotional and mental health. All of our care is designed with this in mind.
One of our main goals is to transform your life into one that's full of peace, joy and fulfilment. You certainly do not need to wait for a change in the scale to be happy!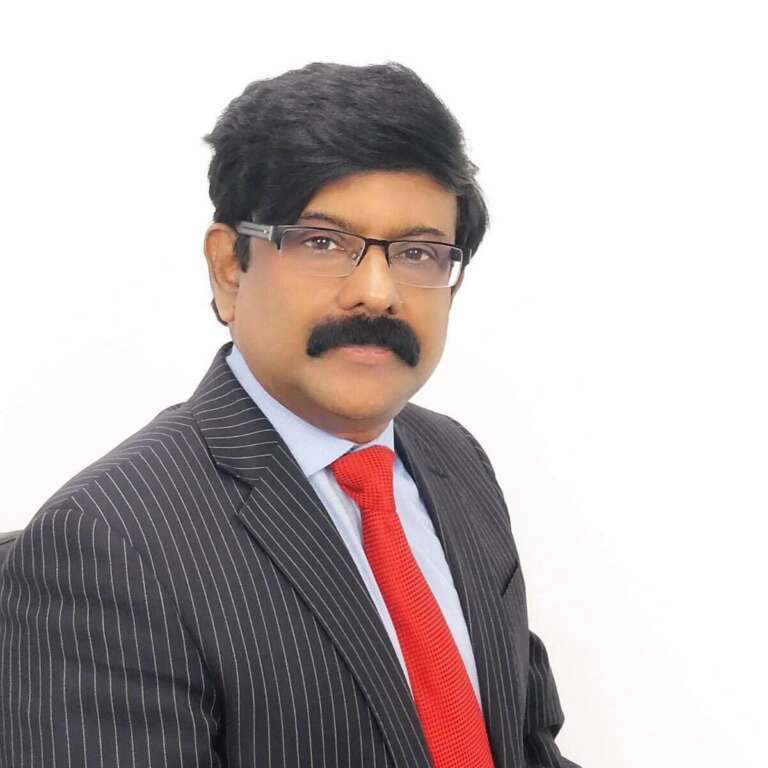 Dr C. Rajeswaran (A.K.A Dr Raj) is a Consultant Physician in diabetes, obesity & endocrinology working in a large hospital within the National Health Service (NHS), United Kingdom. He has clinics across the country including several clinics in Nuffield hospitals and also runs the reputed 'The London Obesity Clinic' at 10 Harley Street, London. He is extremely passionate about helping people with weight management, particularly for those with diabetes. His specialist interests include complex severe obesity, diabetes, and diabesity.
Their transformations are not just on the outside!
"I had met with Dr. Rajeswaran and Ms. Varsha, they gave me the space to explain my concerns and elaborate my issues. The safe space they gave me to express my suprresed emotions was something I had needed. I walked out of my initial session feeling positive and motivated."
- Lakiya
"I have recovered from COVID, but after a month, I was having some problems like chest and back pain, burning sensation in chest. I consulted Dr. Raj at the The London Obesity Clinic through zoom video call. He advised me to take blood tests ,etc and explained me the problems and treatment for it. My main problem is I am obese and it is main cause for many health issues. Now with the treatment of The London Obesity Clinic, I'm Losing weight, and I am sure under their guidance I will reach the desired weight for my height and age, which will solve all my problems and have healthy life. Thanks to The London Obesity Clinic.Simplyweight is absolutely fantastic. It's given me a whole new lease of life and I love me."
- Ravi M
"My interaction with dr raj has been a very elevating experience. Instead of just prescribing, he made me understand the changes in my body and how it impacts me so that i can make the right choices myself. More than just a treatment, i have found ways to improve my lifestyle which probably is the best guidance one can get. I have had a wholistic approach here and that has been the fun part. I have loved the way my health both physical and mental health has improved and definitely thanks to them."
- Suprajha
Please fill in all your details below.